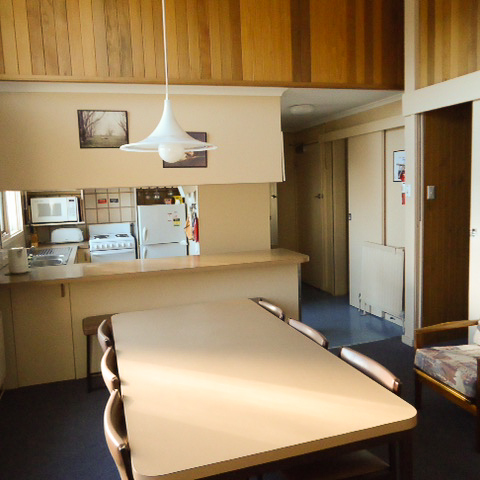 Large Flats
Banool Lodge offers four large flats that can sleep up to eight guests in bunk style beds. Each flat contains a fully equipped kitchen, large dining table and comfy chairs. All flats are fully self-contained.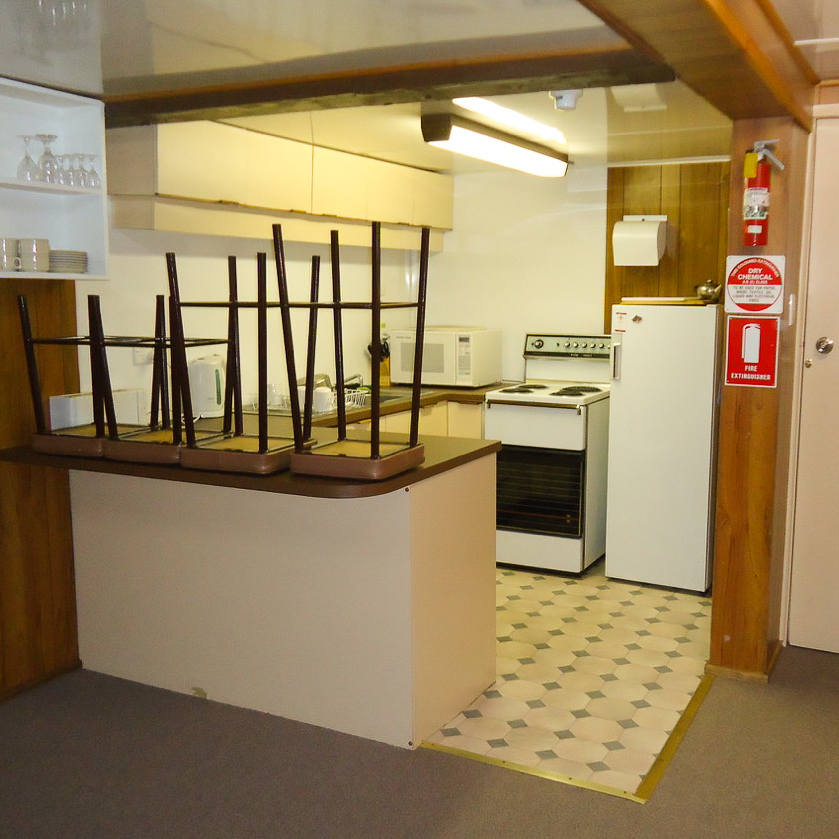 Small Flat
The small flat, like the large flats, has a fully equipped kitchen, a dining area, comfy chairs and is fully self-contained. It can sleep up to four in a double bed and bunks.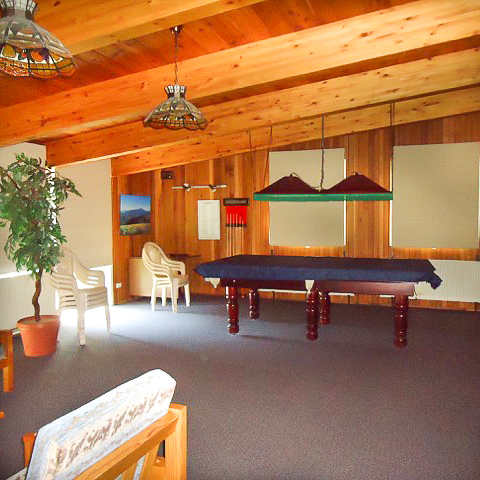 Recreation Room
Early on members realised that the Lodge needed a large space for relaxing and playing indoor games. The spacious recreation room was a major project that consumed many weekends of members' time and effort in the early years of the club.
The recreation room features a large screen TV, a pool table that converts to a table tennis table, a kitchenette, sofas, chairs and coffee tables. It provides a valuable extra space in the Lodge.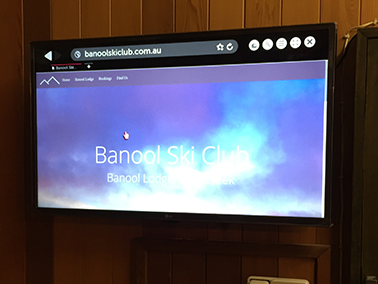 Duty Officer
During your stay, the management of Banool Lodge will be in the hands of a Duty Officer, who will be appointed from time to time when the Lodge is occupied.
Within the Lodge you must comply with directives of the Duty Officer at all times.
Booking Officer
The Booking Officer is responsible for all matters to do with bookings. When a booking request is made on the online booking site, the Booking Officer receives that request and assesses whether the booking can be approved based on the availability of sleeping areas (see special notice on the Bookings page) and the appointment of a Duty Officer for the period in question.
Staying at Banool Lodge
Members and potential guests can make booking requests on our online booking site. Check out our bed tariffs, some of the most affordable on the mountain.